There's a Smarter Approach to IT Service Automation
Kelverion automation solutions deploy in days and help start your automation journey.
You don't need to change your Service Desk or other operational tools
We wrap your existing systems and Service Desk enabling automation of cross-functional tasks and IT processes. Automation no longer requires significant up-front investment or deployment of more on-site tools.
Free up your IT staff, elimate errors and reduce process cycle time
Fully configured solution packs automate tasks such as; Joiner, Mover & Leaver; Office 365 Management; incident ticket resolution; VM provisioning; and user access requests. Remove human error and free up valuable resources by using automation to resolve these mundane and repetitive tasks.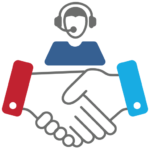 Why choose Kelverion for your automation partner?
Kelverion has 13 years of experience as a specialist IT Automation Provider and is used by companies worldwide. With access to over 800 product integrations and 13 fully configured solution packages to speed deployment, customers achieve first-year ROI of over 400% with 1500 users.
Runbook Suite: the proven, all-in-one
Microsoft Azure Automation toolset
A few of the IT Automation tasks you can accomplish with the Runbook Suite:
A powerful family of automation solutions for every need
We build best-in-class automation software for Microsoft Azure and System Center Orchestrator platforms.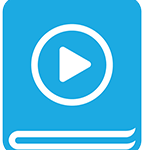 Runbook Suite powered by Azure Automation
Fully configured Azure runbooks and integrations to address over 70 common use cases to automate mundane and repetitive IT tasks, reducing the risk of human error and resource costs within your IT infrastructure.
Automation With System Center Orchestrator
Our range of products for Microsoft System Center Orchestrator includes 35 Integration Packs, fully configured solution packs and an easy to configure Automation Portal to trigger self-service automation.
The most comprehensive
IT automation tool
Use the Kelverion Automation Value Calculator to discover how you can achieve up to 400% return on investment.
"From first contact, everyone we've been in touch with at Kelverion has been very easy to deal with, professional in what they do, and delivered what they promised."
IT Services Manager, IT Service Provider
Brand new to automation?
Read by hundreds of IT professionals, it's the most popular (and trusted) guide to Azure automation.
The Kelverion Blog
We write the blog on IT automation – if you have a question, we've answered it.
Automation Education
Whether you're starting out or need advanced automation insights, we've got you covered.
Start Your Automation Journey Now